Video , Telephone and in-person sessions available
Are you feeling depressed, anxious, struggling with low self-esteem, have work stress and anxiety , engaging in self-defeating behaviors, stuck in your relationships or simply not where you want to be at this point in your life?

I can help you understand and take responsibility for your own emotional health; the first step in achieving a meaningful and positive relationship with yourself and others. Taking the first step to get help is usually the hardest. Choosing the right therapist to assist you in making these changes is important.

I work with couples and individuals of different ethnicities, genders and ages. My style is warm, compassionate, collaborative and interactive.
My goal is to help you uncover your true potential and lead a life that is worth celebrating. While we can't change difficult situations of the past, we can work together to better understand and resolve challenges in your life. By applying complimentary therapy approaches and techniques, we will unearth long-standing behavior patterns or negative perceptions that may be holding you back from experiencing a more fulfilling and meaningful life.
If you're looking for extra support and guidance through a challenging situation or you're just ready to move in a new direction in your life, I look forward to working with you to achieve your goals.

If you would like to learn more about my practice or if you have questions of what your therapy might look like, I invite you to contact me for a complimentary 15 minute phone consultation.

I can be reached at 415-821-7517 or by e-mail at [email protected] . I look forward to speaking with you.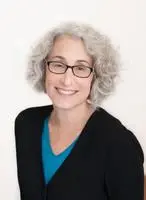 Vanessa Watt, MS, MFT is a licensed Marriage and Family Therapist who works with Individuals and Couples and is a certified EMDR clinician.