I am a licensed Marriage and Family Therapist and I have been working in the field of counseling since 1986. My background is varied and extensive. I received training working in various clinics that ranged from working with adolescents to working with adult individuals, couples and families.
My education has been extensive and on-going and includes completing trainings with Dr. John Gottman of the Gottman Institute in Seattle and seminars with Dr. Ellyn Bader of The Couples Institute in Menlo Park, both specialists in couple therapy and research. I am certified Critical Incident Stress responder, certified EMDR practitioner, and maintain a cutting edge interest in the field of traumatology. I have been in private practice for over 25 years seeing both individuals and couples.

I will support you on your journey of healing by facilitating an environment that encourages growth and conscious observation. Given the right structure and guidance from a supportive and skilled therapist you can begin to realize your potential. In our work I will help facilitate your growth and healing through identifying areas of concerns, setting goals and assessing progress as we work together. Because therapy is a personal experience, I encourage you to have an assesment session with me to give you an idea of what your therapy might look like and a chance to get a feel of how we work together.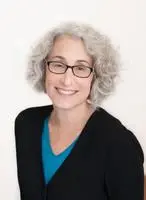 Professional Activities and Memberships


Graduate of The Developmental Model of Couples Therapy Training under Ellyn Bader Ph.D. at The Couples Institute."
Member, EMDR Therapist Network . www.emdrtherapistnetwork.com/vanessa.watt
Eye Movement Desensitization and Reprocessing International Association (EMDRIA)
California Association of Marriage and Family Therapists (CAMFT)
Past member and lead of the San Francisco Red Cross Disaster Mental Health Team